Greetings fellow Otaku! You can call me Sailor Lochan 🙂 Check out featured manga recommendations below ⬇️⬇️
Orange
Written by: Ichigo Takano
Illustrated by: Ichigo Takano
First published: 2013
Volumes: 6
Genre(s): Romance, Slice-of-life, Shoujo
My Rating:
⭐️⭐️⭐️
Naho Takamiya, a seventeen-year-old high school student receives a letter from herself, dated ten years in the future. At first, Naho is reluctant to take the advice from her future self concerning her love interest and fellow classmate, Kakeru Naruse, until the letter begins to accurately predict future events. Naho then decides to follow the letter's instructions, which her future self hopes will change the devastating events that have left her with feelings of loss and regret.
Orange has a distinctive concept and is as sweet and charming as a dusting of icing sugar. It portrays a typical romance with an imaginative twist and extremely likeable characters.
Death Note
Written by: Tsugumi Ohba
Illustrated by: Takeshi Obata
First Published: 2003
Volumes: 12
Genre(s): Shōnen, supernatural, mystery, thriller
My Rating:
⭐️⭐️⭐️⭐️⭐️
Light Yagami is a promising high school student set to go to a prestigious univeristy. When he encounters a mysterious notebook from the Shinigami realm, he learns that the notebook possesses the power to kill by simply writing a person's name in it. Light takes it upon himself to use the book as a force for good cleansing the world of all criminals. Death Note is an amazing anti-hero story. I love the polarising nature of Light's character and the gripping suspense of the plot.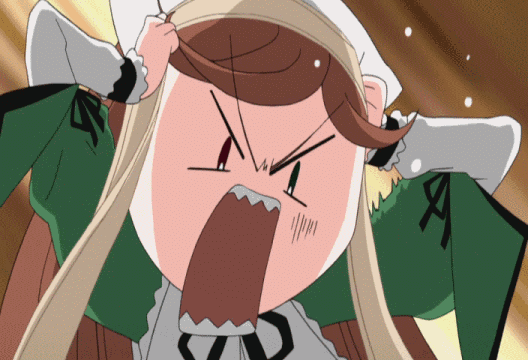 >>>WHEN SOMEONE SAYS THEY DON'T LIKE DEATH NOTE>>>>>
The Dungeon Of Black Company
Written by: Youhei Yasumura
Illustrated by: Youhei Yasumura
First published: 2017
Volumes: On-going
Genre(s): Isekai, Fantasy, Shounen
My Rating:
⭐️⭐️⭐️⭐️
Kinji Ninomiya is a NEET living a comfortably wealthy life in his penthouse and spending his free time mocking everyday individuals who work and struggle to make ends meet. Then one day, he is magically transported to the parallel world; Amuria, where he is forced into slave labour alongside demi-human monsters, goblins and vampires in the Detmolt mines. The only way out of his plight in this twisted world is to make his fortune whatever the cost.
I found the animation of the humanoid creatures in this manga to be very expressive and enjoyed the moments of light humour, such as Rim's constant threats to eat Kinji. This manga is very fast paced and action packed to the brim!
Wotakoi: Love Is Hard For Otaku
Written by: Fujita
Illustrated by: Fujita
First published: 2015
Volumes: 6
Genre(s): Romantic comedy
My Rating:
⭐️⭐️⭐️
Narumi and Hirotaka are work colleagues with very unique interests. Narumi is a fujoshi otaku which means she enjoys homo-erotic manga. Hirotaka is an unapologetic game otaku who unlike Narumi doesn't try to hide his love for video games and often slips game references into his everyday exchanges. Wotakoi is the hilarious story about these pair of misfits struggling to find love.
Wotakoi is great fun to read with tons of light humour and an interesting look into the social disjointedness of the otaku fandom.
*****************************************************************************
Thanks for stopping by! (。♥‿♥。)
---