Today I'd like to do something a little different and share with you some of the most interesting articles I've read this week in the world of books and publishing. Here are my 3 picks for bookish news stories this week.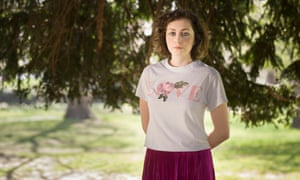 Molly Case, a cardiac nurse (pictured left) uses poetry as a means of enlightening people as to the N.H.S crisis in the U.K. Her poem, 'Nursing The Nation' is a deeply stirring, accessible rebuttal against the unfairly negative press about those in the medical profession.
2. 'It's a silent conversation': authors and translators on their unique relationship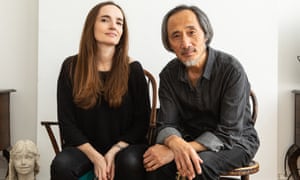 This interesting story gives a deeper appreciation not just of language, with the weight of nuance and culture behind it, but also the deep familiarity that makes book translations possible. This familiarity is perfectly exemplified through Chinese novelist, Ma Jian (pictured left), known for works such as 'China Dream'. His translator, Flora Drew (also pictured left) is also his wife and therefore shares a level of intimacy with him that allows her to 'become him' in her translations.
3. Chinese writer Tianyi jailed for 10 years over gay erotic novel
A female Chinese writer, under the alias Tianyi is sentenced to 10 years in prison for writing a novel featuring homo-erotic scenes between two males. The novel is said to go against strict pornography laws. This overly harsh indictment is a stark reminder of the ever present homophobia that is sadly still widespread today.
Ƹ̵̡Ӝ̵̨̄Ʒ
Thank you reading! Please feel free to comment down below about any of the articles featured in the post. I look forward to sharing more news related posts with you soon but for now, why not check out some of my latest reviews? Click here to read more! 📚